Contact Ferme Auberge A Pignata
Nestled in the heart of the Alta Rocca mountains, on the road to U Pianu, 10 minutes from the village of Levie in southern Corsica, come and recharge in a place filled with serenity in a green setting.
For individuals, contact us for more information about your stay as a couple or as a family, nearby activities, information about our region, a quote for a wedding, a family reunion, a baptism, a birthday. If you wish to offer a gift: gourmet getaway, gift voucher/cheque…
For professionals, if you wish to book for a group, a seminar, a business convention, an executive committee meeting, an event, a team building activity, a cocktail, etc. We are at your disposal for any additional information, to provide a quote, and to advise you on the organization of your project.
Address
A PIGNATA – Route des sites archéologiques de Cucuruzzu – 20170 Levie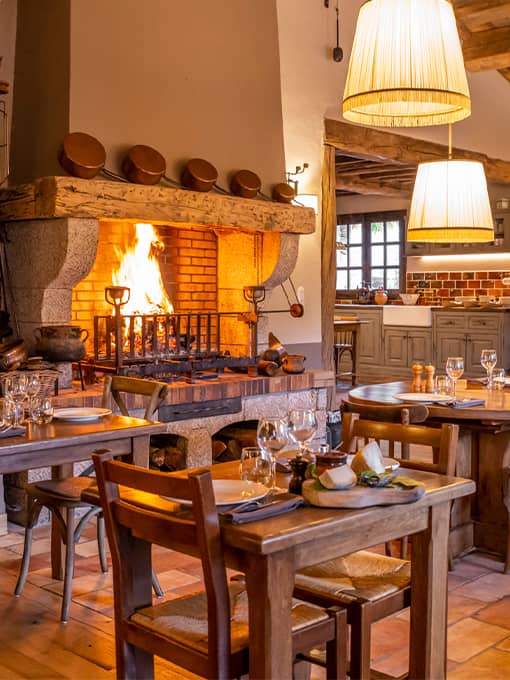 Personal Data
Disclaimer: This model will be subsequently supplemented with information regarding directives relating to the fate of personal data after death (Article 32-I-6° of the amended Law of 6 January 1978).

The information collected on this form is not recorded in a computer file and is only used to provide a response to a request. It is not stored and is exclusively intended for the relevant department for processing before the email is deleted. All personal data collected is treated with the strictest confidentiality. Flora Di Vita undertakes not to sell or disclose this personal information to third parties.

In accordance with the amended Law of 6 January 1978 on Data Protection, you have the right to object (Article 38), access (Article 39), rectify or delete (Article 40) data concerning you. You can exercise this right by contacting customer service either by post or by email, providing proof of identity (form above).